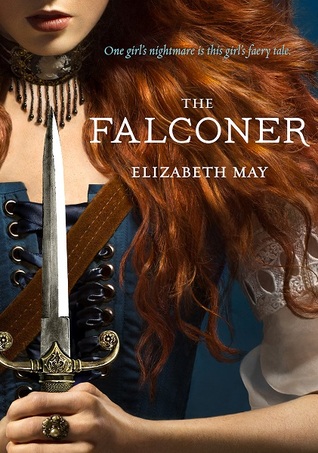 Edinburgh, Scotland, 1844
Lady Aileana Kameron, the only daughter of the Marquess of Douglas, was destined for a life carefully planned around Edinburgh's social events – right up until a faery killed her mother.
Now it's the 1844 winter season and Aileana slaughters faeries in secret, in between the endless round of parties, tea and balls. Armed with modified percussion pistols and explosives, she sheds her aristocratic facade every night to go hunting. She's determined to track down the faery who murdered her mother, and to destroy any who prey on humans in the city's many dark alleyways.
But the balance between high society and her private war is a delicate one, and as the fae infiltrate the ballroom and Aileana's father returns home, she has decisions to make. How much is she willing to lose – and just how far will Aileana go for revenge?
I've been hearing a lot about
The Falconer
for a long time. I've heard that it was awesome, that there was romance, that it was a book I
had
to read, but I didn't really know anything solid about it other than it being about a girl who kills Faeries.
And boy does this girl love to kill faeries.
The Falconer
has a lot of very cool and surprising elements in it, the first being the Steampunk version of Scotland where the book is set. In this book there are such awesome things as automatic tea dispensers (I need this in my life), floating clockwork lanterns, and little mechanical spiders that will fix your wounds. I hadn't known beforehand that the book was in anyway Steampunk, so it was a fun discovery--especially the organic way in which those elements blended with the story.
Second, is the integration of Scottish lore. There have been many books about faeries, but few specifically focused on Scotland. I thought that the world building surrounding the faeries was excellent, blending what some people might know of fairy lore with a spin that is wholly unique. Immortal, deadly, and completely inhuman. Faeries in the world are evil. Or are they? (can we talk about Kieran please?)
The Falconer
is exactly the kind of fantasy adventure anyone would wish for. Violence, romance, and the fate of the world. Not to mention pixies, kisses, and flying machines. What else could you want in a book? As soon as I finished the last page I instantly wanted to read the sequel. So if you're looking for a faerie fantasy to escape into, this one is a good choice.