I don't even hide the fact that I am a huge fan of author Victoria Schwab and her previous novels,
The Near Witch
and
The Archived
. And it's no surprise that her upcoming release,
Vicious
, not only blew me away, but also reassured the fact that she is one of the most well-versed, dynamic writers out there and definitely one of my favorites.
Though I've yet to review it (coming closer to release), I can assure readers that this book will invade your brain intensely and leave you with such a book hangover that you'll be lost for a week.
Now, in case you haven't seen it yet, the original US cover is pretty much one of the most gorgeous covers to enter the literary world. Not only that but she has an eshort releasing in August called Warm Up that also has fantastic cover art. So it's no surprise that when Vicious was picked up by her UK publisher, Titan Books, she received an equally gorgeous cover. Seriously guys, this girl is pretty blessed by the cover gods.
Here is the original US and eshort covers, illustrated by
Victo Ngai
.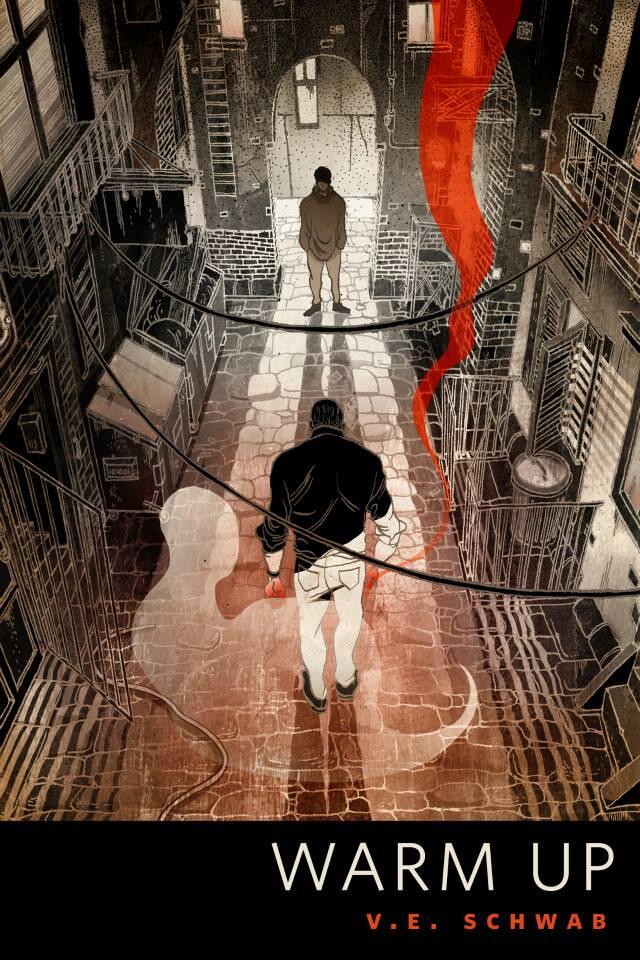 And here is the brilliant UK cover!
Seriously though, how gorgeous is this cover?! I am now officially buying both the US and UK editions of this book. Vicious arrives in the US on September 24th, 2013 and in the UK this coming January! This is one you do not want to miss!