Valentine's is a time for love and spending time with others (especially if you're in a relationship...even if it's platonic). Anyways, seeing as I have no one to share my love with this Valentine's Day, I've decided to share it with everyone! I'm throwing this giveaway for you! So even if you have no one to give you candy or gifts come Feb. 14th, at least you (the winner) will know I care.
First, we are giving away FOUR books to ONE follower (and a bag of chocolate!), plus a chance to win a Nook Wifi. Those books in our prize pack are:
The four books you will win are:
1. An ARC of A Field Guide for Heartbreakers by Kristen Tracy (signed)
2. ARC of Mad Love by Suzanne Selfors
3. The Lover's Dictionary by David Levithan
4. Dizzy in Your Eyes: Poems about Love by Pat Mora
In addition to these books, you will have a choice of one of the bags of chocolate pictured below:
Now, for the Nook giveaway!
This is a multiple blog giveaway. Each blog is giving away a prize pack that will include an entry into the Grand Prize Nook giveaway. You can enter every blog's giveaway, but each blog will have their own giveaway rules, so please be sure to follow them. Each blog will pick a winner – the winner will win the blog prize and an entry into the Nook Giveaway, which means it's a 1 in 14 chance to win the Nook. If you enter every contest, you have the possibility of your name being added multiple times in the Nook giveaway.
Entry Rules:
U.S. Mailing Addresses Only.
NO P.O. Boxes.
You must be a Novel Thoughts blog follower.
Giveaway ends at 11:59 eastern time on 2/13.
The Nook winner will receive: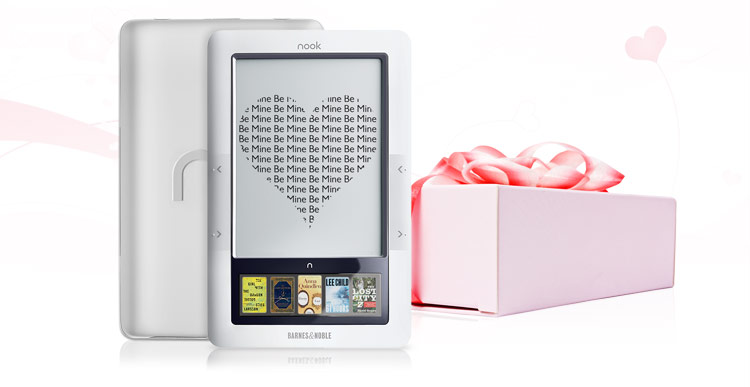 1 Nook Wifi

1 $40 B&N giftcard

Delirium by Lauren Oliver (donated by HarperTeen)

And, THREE e-books donated by Harlequin Teen:

My Soul to Steal by Rachel Vincent

The Oracle of Dating by Allison van Diepen

Past Midnight by Mara Purnhagen
And guess what! If the winner from Novel Thoughts is picked as the winner of the Nook, just to show some more love, I'll giveaway yet another book next week! How does that sound? I feel like being in a giving mood right now. So get out there and storm all of the blogs and win something this week!
As always, I love you guys and hope you have a great week!