Emma Michaels
is a former book blogger turned YA author. To all of you dreamers out there who may be blogging now and hoping that one day you could get one of your books published, check her out. She is now living that dream with her debut YA novel
The Thirteenth Chime
coming out August 13, 2010. And, yes, that is Friday the 13th. How cool is that?! I'm really proud of Emma and her work on getting published. This just goes to show you guys that it can be done! So dream big! Don't let others break you down...keep going and dreaming up things that only you can! I hope to have an interview/guest post with Emma up soon. I still need to get in touch with her about it though...but without further ado, I give to you:
The Thirteenth Chime
!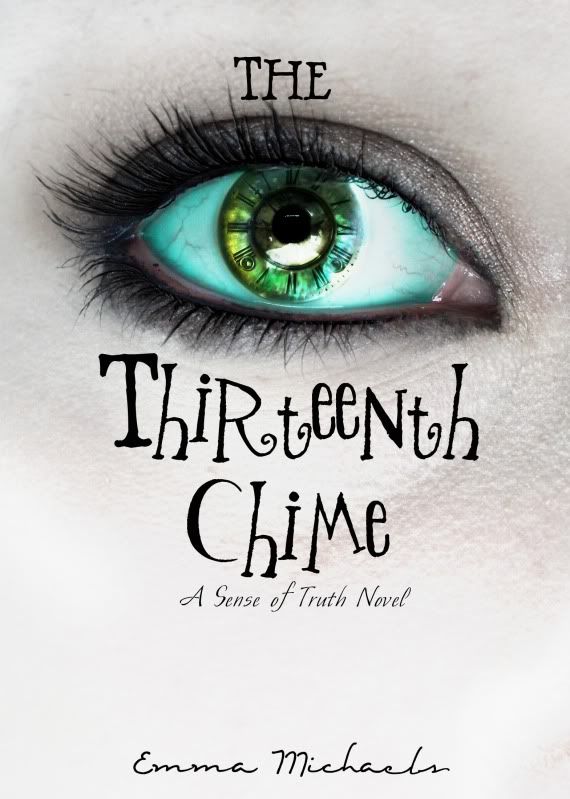 No one knew of its existence until it was removed from the attic upstairs.
In a beautiful house that overlooks the sea, an antique clock has the power to change the course of their lives.
The power the clock resonates will not only force Destiny and ex-boyfriend David on a journey into the depths of one man's mind long dead, but into the mind of a man filled with hatred and bent on revenge.
With the only clues to the nature of the clock having disappeared into the sea, Destiny and David must retrace the steps the man had taken into the darkness, before they fall prey to the trap he had set in motion over half a century ago.